Warning: Don't even think about learning Hebrew until you take a minute to read this critical information...
Discover My Simple, 9 Step Method That Will Guarantee You LEARN HEBREW THE RIGHT WAY ...Quickly and Easily!
If you are looking for the simplest, fastest and most exciting way to learn Hebrew then this is going to be the most important message you may ever read!
...On the other hand, if you already speak a little Hebrew, but need to quickly improve your skills, then this information will save you hundreds of wasted dollars and countless hours of frustration!
Dear Future Hebrew Speaker,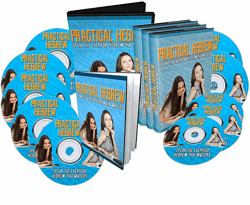 My name is Ben and I know from experience just how difficult it can be to learn Hebrew.
Even with some of the basics already under your belt it can still be a daunting task, as I painfully found out...
Not long ago I found myself in a very scary situation - and I needed to learn Hebrew fast!
You see, I arrived in Jerusalem for a few weeks (on business) and even though I was told I had enough of the language under my belt to enjoy my stay, I was totally shocked by what was about to happen...
In almost every encounter it seemed like I was desperately trying to piece together the Hebrew I had learnt, only to see another blank stare or puzzled look from almost all the people I tried to communicate with. Ouch!
Worse still...
When I did manage to get a reply, it was all I could do to pick out the odd familiar word and hope that people wouldn't mind repeating each sentence again (and again, and again!)... talk about embarrassing...
I still cringe when I think about it even now!
Quite simply...
It wasn't that I didn't have any vocabulary at all or that I hadn't learnt how to ask simple questions for directions and so forth. The real problem was that...
I Tried to Run with Hebrew Before I Could Walk - And It Just Wasn't Working!
(HINT: You are likely making the same damaging mistakes - without even knowing it!)
To explain further, although I was taught Hebrew by professionals, it was in completely the wrong way for me and I didn't realise until it was way too late! So, without the fundamental building blocks in place (I will show you these in minute) I was floundering...
I couldn't even speak properly with my dear old Grandmother!
...whom I desperately wanted to communicate with for longer than 30 seconds (before the conversation stopped in an awkward silence)...
Can you imagine how painful that was?
I want to help save you from the same pain and frustration!
Now...
I was only in Jerusalem for a few short but very important weeks and my stumbling around with Hebrew just wasn't going to be good enough.
Not only was I missing out on all the wonderful conversations with my family there but also complicating several crucial business deals - I really needed to know exactly what was being said - right in front of my eyes!
As you can see, I had to fix my Hebrew... and fast.
So what did I do?
Well...
In just a moment I will explain the incredible 9 steps that allowed me to almost instantly understand all the Hebrew I wanted to, but first I want to explain:
Just Exactly What Does My Embarrassing Hebrew Experience Have To Do With You?
It's like this...
In Jerusalem I was forced to find a breakthrough moment with Hebrew. A breakthrough that completely transformed my time there, as the entire city came alive with conversations I could finally understand!
I was able to read books from start to finish and go to the cinema without needingbto ask my friends to explain what just happened in the movie ever other minute.
The best thing though, was that the secret to finally understanding Hebrew was actually much easier than I had been making it!
So, back to you...
I know that if you are thinking about learning Hebrew you have the SAME struggle ahead of you. Especially if you start out in the wrong way, as I did.
I also know that even if you already understand some Hebrew, but are missing the same crucial elements as I was, you are making your learning so much harder than it needs to be - you could even be harming your chances of communicating effectively in Hebrew altogether!
I Want To Ensure You Avoid The Same Costly, Time Consuming Mistakes That I Made When Learning Hebrew!
Since the moment I transformed learning Hebrew into something so 'headslappingly' obvious and simple, I have made it a personal mission to help as many people as I possibly can feel the exact same relief and excitement when you discover the keys to unlocking the Hebrew language almost instantly...
You can learn Hebrew as easily and as quickly as I did, once I show you exactly how!
From today onwards, you will be able to open up a whole new world of exciting possibilities, without the usual pain and boredom of the traditional learning methods that had failed me (and many others) so badly!
Don't make the same mistakes that I did and waste your time, money and efforts on a Hebrew education that just doesn't make sense in the real world.
Listen...
If you are looking to start learning the fun and exciting language of Hebrew then I can show you the very best way to get started in just a few minutes!.
If you are already studying Hebrew but just can't seem to make all the pieces of the puzzle fit, then I can show you the exact reasons why you are still struggling.
Let's face the facts...
Hebrew IS a Hard Language to Learn... Unless You Know The Inside Route!
Hebrew IS very difficult without using the easy to follow methods I discovered. Period.
However, as I have already been through the very real frustrations of learning Hebrew in the wrong way... you don't have to!
I want to share with you what I discovered - the essential components to a successful and rapid understanding of Hebrew.
I have distilled my virtually instant Hebrew clarity into 9 simple steps and combined them into an easy to follow formula called...
Hebrew Unscrambled: The 9 Simple Steps to Finally Understanding Hebrew... Fast!
You can now share my painless and fun method of learning Hebrew so that in as little time as YOU want, you will be able to pull back the curtain on understanding this beautiful but mysterious language forever...
Instantly access the essential factors needed to get speaking, reading and enjoying Hebrew, in just 9 simple steps. You too can quickly experience your own amazing Hebrew breakthrough and finally feel the enjoyment of crystal clear Hebrew communication!
Anyone following these 9 easy steps will have the keys to understanding Hebrew, at all levels. It's a breeze...
I have laid out Hebrew Unscrambled in a very easy to follow format - no text book jargon or confusing clutter. No unnecessary information that would only delay your insights into the language.
My 9 simple steps are the quickest and most direct way to not only start learning Hebrew BUT are also for people that already know a little Hebrew and want to put the final pieces of the puzzles in to place.
Getting started? You will save countless amounts of time and money with my Hebrew Unscrambled home study course.
Already know some Hebrew? My Hebrew Unscrambled home study course will jet propel you to the next level of communicating... and give you a deeper, more profound understanding of this wonderful language.
The Hebrew Unscrambled home study course gives you an almost instant understanding of the real Hebrew Language... not some stuffy text book version!
When you see just how complete but yet utterly easy to use my method truly is, your jaw will hit the floor!
Before I tell you exactly what is included though (Hint: my own personal secrets to making sure YOU can connect the dots in this complicated language!) I want to assure you that I know first hand what I am talking about...
My Social, Family and Business Lives All Reached a Level of Success That Would NEVER Have Been Possible Without The Simple Steps of Hebrew Unscrambled!
My home life has been enriched beyond belief. I am now able to communicate with relatives that were once relegated to the status of a friendly handshake and the odd smile now and then.
My relationship with my wife and children is stronger than ever as we explore a new world in Hebrew, together.
My social life is full of new contacts and friends that I am able to visit and communicate with in a way that was simply not possible before my Hebrew Breakthrough.
And all of this has helped my business and finances to reach new and exciting heights as my confidence in Hebrew communication, and the strength of my home and social lives, has attracted more and more opportunities for me to achieve lasting success.
And here's the thing...
I Know Hebrew Unscrambled WILL Have The Same Life Changing Effect On Your Family, Your Social Life
and Your Business Too!
If you follow my Hebrew Breakthrough home study course you will be able to:
Lay the only foundations you need for a lifetime of enjoyment with Hebrew!


Gain complete confidence in your ability to deal with any situation in Hebrew!


Finally communicate easily with your friends, family, relatives... and even your business partners!


Save yourself throwing hundreds of dollars down the drain and losing hours upon hours of time by following the wrong courses!


Learn as fast or as slow as you want - my 9 simples steps are waiting for you to access at anytime you need, day or night for as short or as long as you want!


Improve your Hebrew in an instant - without any lengthy studying or expensive trips to Israel!


Move swiftly past any 'sticking points' you have with Hebrew as you follow the clear and concise 9 simple steps!


Impress your loved ones with just how quickly you will have grasped a language that takes many people years to even get started with!


Build an all important lifeline with distant family that you thought you would never truly understand!


Deepen your appreciation of old texts, books and even modern day movies as they were intended to be!


Finally experience the true beauty of the powerful ancient language of Hebrew!


Go from recognising the odd word now and then to being able to understand entire conversations in total clarity!


Have fun with the challenge of our unique 'fill in the blanks' spot checks so that you learn simply by enjoying yourself - always the best way to learn!


Get closer to the miracle land that is Israel - even if you are halfway around the world


With The Hebrew Breakthrough Home Study Course Everything Just Finally Makes Sense!
I will show you exactly how to understand Hebrew as quickly as I had to so that you can be confident with your language skills in any situation!
Your family, business and social lives will thank you for it!
So, Just Exactly What's Included?
The 'Hebrew Unscrambled' course materials are available to access 24 hours a day and you have unlimited access once you begin the course...
I'm sure right now you are eager to know what each of the 9 simple steps that I created will show you, right?
So here's a quick sneak peak!
Hebrew Unscrambled is condensed into 9 logical and concise steps (or modules) so that you are able to find what you want, when you need it most.
Each Module contains the simple but essential Hebrew information that will help boost your learning abilities at lightning fast speed.
Module One

Explore the key foundational 'building blocks' - Gives you a rapid understanding of the Hebrew language!

Discover the correct rules for Hebrew characters - No more confusion with different ages of Hebrew!

The secret to making sure your pronunciation is understood from the start - Avoid the blank stares people will give you if you don't know this one!
Module Two

Here you will focus exclusively on the four elements that instantly gives you a crucial key to understanding the 'modern' system of Hebrew!
Module Three

3 or 5?

Long or short?

Once you know these two all important 'technicalities' your Hebrew will literally improve on the spot!
Module Four

The Golden rule of 'formation' - Never let a sentence confuse you again with this simple method!

The 'soft and rough' trick - Make sure you are understood all the time with this easy oral technique!
Module Five

Hebrew 'power' technique - Give your Hebrew characters the right amount of importance - Use it and impress anyone you talk to!

Uncover the two 'vowel points' that you can use to immediately make or break your Hebrew communication!
Module Six

Irregularities and Peculiarities - A quick way to understand all of the common errors made with Hebrew - You will sound like a native Hebrew speaker with this 'insider' information!
Module Seven

The vocabulary you need to focus on right away - this will make sure you can hold your own in a conversation!

Special resources and exactly how to use them in the right way to guarantee your vocabulary increases by the minute!

The 'Pen and Pencil' trick - One special way I learnt that will give you an advantage over 99% of other Hebrew language students - The words and phrases stick in your mind like magic!
Module Eight

Breaking the Hebrew rules - Why this is absolutely necessary to ensure your Hebrew flows like you have lived in Israel all your life!

Never do this one innocent thing! - One crucial rule I learnt that shows you how to never end up with egg on your face in an important conversation!

The 'root' of bad Hebrew - why how you see nouns in your learning can be one of the most important advances in your effective Hebrew communication!
Module Nine

The 'make or break' lesson I learnt that provides you the easiest way to speak Hebrew in a way that is not cumbersome or stilted!

This was a major breakthrough for me and is something that we do not even think about in English!
Bonus: Appendix!

Full Hebrew Appendix with comparison charts and tables. Having everything available at a glance will ensure that,instead of racing ahead in blind hope and confusion, you get your Hebrew right first time!
Quite simply, the entire 9 steps are specifically created for you to be able to take a quantum leap forward in speaking and understanding Hebrew.
It's like a shortcut through months of tedious text book reading!
As you can see the reality is..
You will NOT have seen this Hebrew Unscrambled offer anywhere else (ever) and it is like no other course available... how do I know?
Because... I went through my own hazardous Hebrew learning process and found nothing like 'Hebrew Unscrambled' online when I needed it most.
So you see, if you seriously want to get a head start and give yourself the highest chance of speaking Hebrew like a native, this is your best opportunity of ever of doing so!
Let Me Explain Why This An Opportunity
NOT To Be Missed...
Genuinely helpful shortcuts to learning Hebrew (like this one!) are few and far between... as I'm sure you have already realised.
I mean, imagine being able to understand more Hebrew than you ever thought possible in just a few hours from now... exciting, isn't it!?
Now, when I showed this course to one of my colleagues (a certified Hebrew University Teacher no less!) he was floored by what I had created and snatched a copy from my hands right away, to use with his students no less!
That's when I knew that Hebrew Unscrambled is something special.
So, I tentatively inquired as to how much he thought, in his professional opinion, a home study course like 'Hebrew Breakthrough' was worth for his academic world and it was my turn to be shocked.
I was told not to sell it for any less than $99.95 as it is a bargain at that price ...or more!
Well, as you can tell, I really do want to get this course into the hands of as many people as possible so while $99.95 per space would be what my academic friends would charge (and will likely be the price I am bullied into charging by them soon) for now...
I'm Going To Ignore their advice (they think I'm nuts by the way!)and let you jump on board for just... $67 $27! - That's a full $72.95 discount!
That's right. If you claim your space on the 'Hebrew Unscrambled' home study course right now then you can get it at the insanely low, one time price of just $27 ... and that's it!
No monthly fees, no extras that you need to buy before the course works... just a one time only great deal until my scholarly friends force me to raise the price!
Now, before you rush to get on board let me make the bargain even better for you... Let me take any risk away right now, look:
60 Day Money Back Guarantee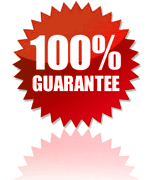 Try it risk free today! If you join today, your Hebrew Unscrambled space is 100% guaranteed.
I'm so certain that you are going to love Hebrew Unscrambled that I'm willing to offer you my 100% Risk Free Guarantee!
I'm never satisfied unless you are more than satisfied, so here's my simple 'No Small Print' guarantee...
Claim your Breakthrough Hebrew space today and put it through the ringer. Use each of the 9 steps as many times as you like for 60 days. You be the judge.
If this course doesn't deliver everything that I've promised or if you're unhappy with it for any reason, simply let me know at http://www.replytoben.com and I'll immediately issue a prompt and full refund.
How can I make such a confident offer?
I have no problem making this 60 day, iron-clad guarantee because I have personally poured my own sweat and tears into this course and know that everything I show you in the the 9 simple steps of 'Hebrew Unscrambled' will deliver exactly what you need to help you understand Hebrew as quickly and as easily as you want! I know you're going to love it.
This is 100% risk free for you! Fair enough?
The One Unavoidable 'Problem' With Hebrew Unscrambled...
Im sure you're bursting to get started right away with my 9 simple steps, I mean, the faster you can get a true understanding of Hebrew the better right?
However, the is one problem I must warn you about...
While I do genuinely want to help as many of you learn Hebrew as quickly as possible I just don't have enough time!
Because we offer an open support system for this course I simply cannot have an indefinite amount of enrollments. That is why I am letting you know now that the spaces are have to be limited to first come first served.
How many of you will be able to get started with Hebrew Unscrambled? I honestly can't say as I have no idea how much support will be required.
I do know and can tell you that the spaces are selling out fast and once the maximum number of you, that I can support, are on board then the doors will be closed indefinitely... (don't worry, if you are already on board or secure your place right now, then you will have lifetime access!).
I'm sure you understand that I pride myself on over delivering so this is the only way I can offer my best service to you.
I strongly urge you not to hesitate and act as fast as you can to...
Join Hebrew Unscrambled Today!
Just click the button below to get full and instant access to 'Hebrew Unscrambled' right now before the spaces are taken or the price has to be raised...
Please Pay Attention: I have already explained that the number of spaces I can let go have to be limited but I also want you to understand that because demand for Hebrew Unscrambled is high, not only are places filling up fast but also my support staff have been put on alert to let me know the instant their maximum is reached and at that point I will remove this offer. It could close today!
I want to give the best service possible to you so please get on board right now to avoid missing your chance.
P.S - To ensure that your Hebrew learning is a breeze and avoid wasting any time or money following the wrong methods (like I did!) simply click the add to cart link above right now and start following my 9 simple steps to learning Hebrew the right way...
I cannot guarantee that this crazy offer will even be open if you come back a little later so grab your space in Hebrew Unscrambled now!
Make sure to use the "Add To Cart" button now to reserve your seat on this groundbreaking course.
I look forward to transforming your Hebrew as quickly and as easily as I did for myself with these 9 simple steps!
You can also be in touch with me at any time with any questions, day or night, at my helpdesk: http://www.replytoben.com